Reducing Senior's Social Isolation: Linking Community in a Participatory Research Initiative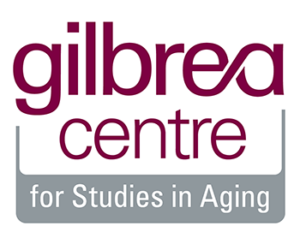 Social isolation is a growing problem among seniors in Canada. The Gilbrea Centre for Studies in Aging at McMaster University in Hamilton, Ontario is undertaking a ground-breaking project to help understand and address that trend.
The project will link community partners and stakeholders – including older people themselves – in a participatory research initiative aimed at understanding, addressing, and reducing social isolation among seniors in the Greater Hamilton area. The aims of the project are as follows:
to build capacity with regards to seniors' social isolation at the community level;
to work together to identify the unique nature of social isolation in Hamilton;
to provide teams with the best available knowledge and research about target, audiences, risks, methods, and interventions to help combat social isolation of at-risk seniors; and
to guide and facilitate knowledge exchange across sites and projects.
This project is being supported by the McMaster Institute for Healthier Environments.
The Hamilton Seniors Isolation Impact Plan (HSIIP) focuses on low-income seniors in the Greater Hamilton area. This is an at-risk group of individuals in our city who may be especially vulnerable to becoming socially isolated. We will identify emerging trends, share knowledge, and build capacity through partnerships with community, students, and seniors.
Locate and co-create, through a participatory process, research-based knowledge that can be used to inform interventions, local frameworks, research, and policies.
Supports for isolated seniors in the targeted regions.
Draw on leading knowledge exchange models to develop and implement interventions that raise public awareness and concern about seniors' social isolation.
A variety of materials from the Gilbrea Centre for Studies in Aging can be found below, including policy briefs, blog posts, tool kits, journal articles, conference contributions, project success stories, and more.
New materials are uploaded regularly, so be sure to check back often for updates.
Don't see what you're looking for? Contact us.
See our info sheet to learn more about social isolation and how seniors may be affected.
Social isolation among seniors and older people, both in Canada and in other countries with aging populations, has been recognized as a concern for several decades. But in spite of volumes of research across disciplines such as social work, medicine, psychology, and policy, there is still strikingly little consensus about how to best address social isolation among one of our most vulnerable populations.
See our info sheet to learn more about who is most at-risk for social isolation.